Professional Lubrication Products
for the Oil & Gas Industry
Couplers & Fittings
Every fitting on this earth is available
High Quality Lubrication Products
DUALCO has been manufacturing quality lubrication products since 1960. We have many years of experience in manufacturing, knowledge of industry processes, and work with various high performance valves. 
All grease guns, couplers, fittings, and nozzle accessories available from DUALCO have a proven history of quality performance and are well suited for a wide variety of applications. Many of our products have been in use for over 60 years.
Our products are being used in Energy and Refining, Manufacturing, Recreation, Military, Aerospace, Bicycle, Lawn and Garden, Forestry and Special Applications.  DUALCO products are used to service High Performance Pumps and Plug Valves, Ball Valves, and Gate Valves in Oil and Natural Gas industries.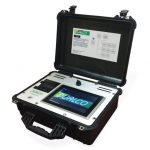 Portable digital interface for remotely operated for maintaining accurate lubrication levels in all lubricated valves.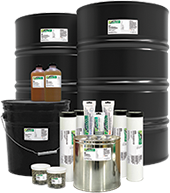 Protects frac valve components against corrosion and oxidation. 100% synthetic and non-melting.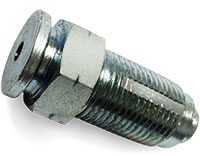 Grease Fitting with Giant Buttonhead, Double Ball Check and Bleeder Groove. • Please Call for more info.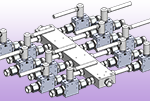 Simultaneous lubrication of multiple valves. Many sizes, materials, pressure ratings and port numbers are available.
Oil and Natural Gas industry needs quality tools to get their work done. Dualco's
grease guns
, whether
Hydraulic Grease Guns
,
Screw Prime Grease Guns
, or
Hydraulic Injection Guns
we have the right grease gun for the job. Our products are more diverse than just grease guns. Check out some of our bucket pumps, drum pumps, valve fittings, and injection fittings. The part you need, we have. 

Dualco's items are essential for oil and gas machinery. We all know how important lubrication is to keep gear functioning properly. Dualco is here to help get that done.  Don't forget about valve cleaners, packings and sealants, too.
When we say well-crafted, we mean it. Our injection tools, grease guns and valves are tested under high pressure and heavy wear scenarios. Dualco is a trusted  brand for over 60 years.